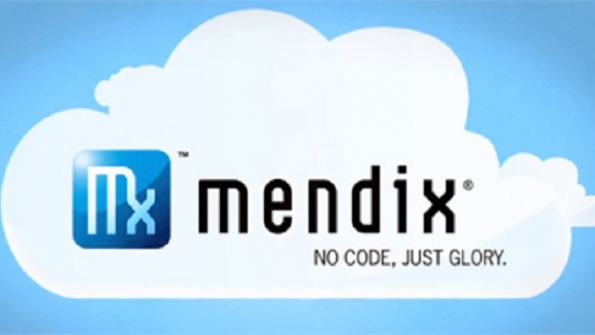 Technology constantly finds a way to make your job easier. And if you are an application developer in this era of technological advancement, you will find the amount of effort and time an app demands is reducing exponentially. While it is still too early to say for sure whether this is good or bad for the application development industry, one thing is for sure. If you are an app developer, to remain relevant you cannot ignore this phenomenon. The release of the latest updates and enhancements to Mendix, an enterprise app platform as a service clearly indicates to us where the industry is heading. Who would have thought that we would ever be so close to realizing the'No Code' dream? In this column, I will be looking into the new things that Mendix is bringing to the table.
Essentially  you can now create an application and instantly deploy it to mobile computing devices using Mendix's cloud platform which allows app developers, like you to bind components together easily and build a complete app. It allows you to be accessible to a number of platforms, while ensuring you retain a native feel on each of them.
Pre-defined layouts for mobile, tablet and desktop UIs, allows you to concentrate on more important aspects of your application like functionality and experience, by taking care of creating platform specific User Interfaces. New widgets are available on the public Mendix Store which you can use to access native functions of the phone, like the Contacts and Camera without much technical knowledge. The best part? These widgets are completely Open Source and you can help better them and expand their functionality.
A new Mendix developer app is available in all major app markets which allow app developers to easily sync their device with their development environment by simply scanning a QR code. This creates an easy method for testing native capabilities of your app on a number of platforms.
But the best part is undoubtedly the single click integration with PhoneGap, a popular Open Source cross platform app development tool, instantly creating packages for your apps to be deployed in the Apple App Store, Google Play Store and Microsoft Windows Store.
While many still believe Low-Code Development Platforms is a step backwards for app development and that they cannot be used to create quality apps, I think it is time to give it the benefit of doubt. Everything is fast paced now, it is time application development becomes so too.