App development for iPhone has seen a steady rise and there are over 100,000 apps
and 3  billion downloads from the Apple app store from iPhone devices alone. Despite being a closed environment, iOS has proved time and again of the strong foothold it holds in the apps market today. The Apple App Store remains popular over other App stores, among iOS app developers and users, and clearly dominates the industry. So what sets it apart? What has enabled app development for iPhone and iOS in general, to sustain in the market over the years?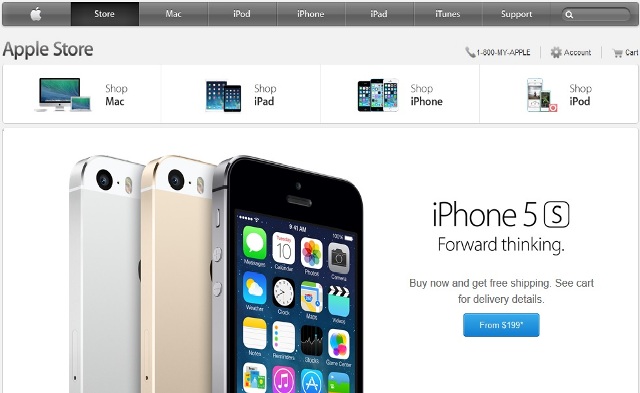 One of the biggest factors is probably the large number of apps available. There is such a wide variety of app development for iPhone and other iOS devices, be it educational apps, games or pretty much anything under the sun. In addition to a large number of free apps available there are many great paid apps available too. These are all reasonably priced too. The thing one likes most about the Apple app Store is the quality of the apps it maintains. Apps submitted by iOS app developers to the Apple app store are thoroughly scrutinized and because of this,  over the years iOS apps have become synonymous with high standards. Another great thing about the Apple App store is iTunes. Its convenient, portable, affordable, secure and most importantly legal!
Apple has also shown keen interest in encouraging enterprises and businesses to use
iOS, through the iOS Developer Enterprise Program, the Volume Purchasing Program and through Custom Business to Business (B2B) apps. These initiatives have ensured that Apple remains relevant in the business market and promoted app development for iPhone in the business niche.
Having seen all the positive aspects of the Apple app store, its time to focus on what is holding it back. One of the major problems iOS app developers face is the difficulty  face they while trying to change their apps screenshots and description on iTunes. Initially developers were free to change these as and when they saw fit but following a new change in policy, this now requires approval by the app store. Though this move was intended to prevent apps from falsely advertising to their potential users, it has now become quite a headache for genuine app developers. Also, Apple users can download apps only via the
Apple App Store making app development for iPhone a very exclusive community.
Despite these shortcomings, the growth of iOS users and iOS app developers has been phenomenal and the loyalty of their customers has never wavered, proving the Apple App Store deserves its stop on the top.