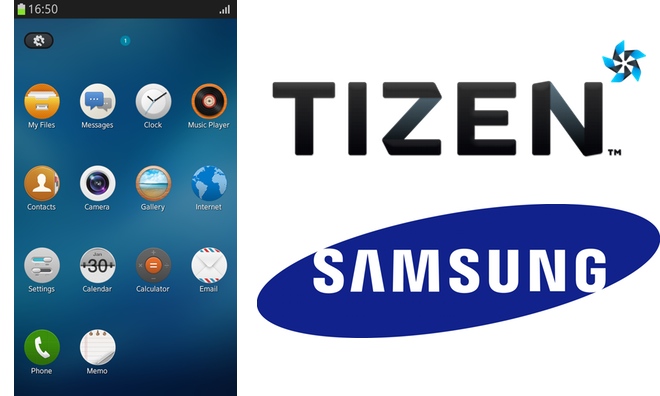 The Tizen OS, which has been talked about for quite some time now, has finally emerged into the market. Samsung is moving away from Android, now giving you a new alternative to Android, iOS and Windows. Built in collaboration with Intel, Samsung's Tizen is an Open Source Linux based platform. Being Open Source, like Android this operating system will also give device manufacturers full freedom to play around with the User Interface and to provide a unique User Experience.
This Operating System is based on HTML 5. This means shorter app development cycles, cheaper and quicker application development and easy web integration. However, the development environment and user experience will not change much with respect to Android. Tizen looks just like a TouchWiz layered Samsung device. Supporting the swipe down notification bar, multitasking, integrating power saving and firewall, you seem to get everything Samung was offering you before.
Samsung is looking to extend Tizen beyond smartphones. You might soon see it available for TVs, laptops and if rumors are to be believed cars!! Samsung is looking to achieve a unified experience across devices for their products.
Enticing their customers to stay with them while moving to a new platform could prove to be difficult, considering the initial dearth of apps users will have to face. To tackle this issue,  Samsung had launched the Tizen App Challenge last year, handing out 4 million dollars to 64 developers who created both native Tizen and HTML 5 based applications.
So, users will not really see much difference in their smartphone experience due to this change. However with this move Samsung will take away a good chunk of the Android users with it. Samsung is the most popular smartphone and tablet brand today, and their departure from Android will really affect the Android user-ship.
It might take some more time before we see Tizen as a main Samsung platform. But this change will surely result in huge change in the dynamics of the smartphone industry.