It is that time of the year again. Everyone is eagerly awaiting the release of the next iPhone, the iPhone 6. Apple never fails to release a phone a year and we never fail to get excited about it. We have seen some promising releases this year like the Xperia Z2 and the Samsung S5, and now all eyes are on Apple. Considering they have pretty much never disappointed us, I am sure their latest phone will live up to its expectations. Rumor mills are busy telling  an incredible number of tales about this phone. Here is what we have extrapolated so far and some of our expectations from the phone.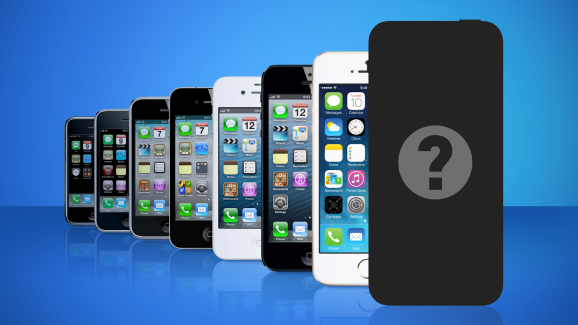 Reports say that phone will be available in 4.7 and 5.5 inches. This indicates that Apple is ready to take on Samsung, who had popularized large phones commonly called phablets with their Galaxy Note 3. It will mostly run on iOS 8, a platform I had reviewed in detail a couple of months ago.This platform holds a lot of promise for iPhone application developers and will boost iOS application development greatly.
Sapphire Glass
This is by far the most exciting rumor about the iPhone 6. Apple is planning to use Sapphire Glass, a material tougher than Gorilla glass to make their phones unbreakable. Almost as strong as diamond, this material rates a whooping 9 on the Mohs scale. They have recently partnered up with GT Advanced to boost the production of this material. But we cannot say for sure if they will use this for their release this year. Talks have been going around about the shortage of it. A lot of conflicting stories are going around and only on the day of release will we  know the real deal.
Camera
There are reports of an 8 Megapixel camera with Optical Image Stabilization. OIS will help sharpen images blurred due to motion. However, there are also conflicting  rumors going around about a 16 Megapixel camera. One exciting feature you can look forward to in the iPhone 6 camera is a "middle-mount open-loop voice coil motor" to control it. This will facilitate faster focusing and will consume less power.
The iPhone promises to get bigger and better. Both iPhone application developers and users have a lot to look forward to in this release. Apple is looking forward to another home run.