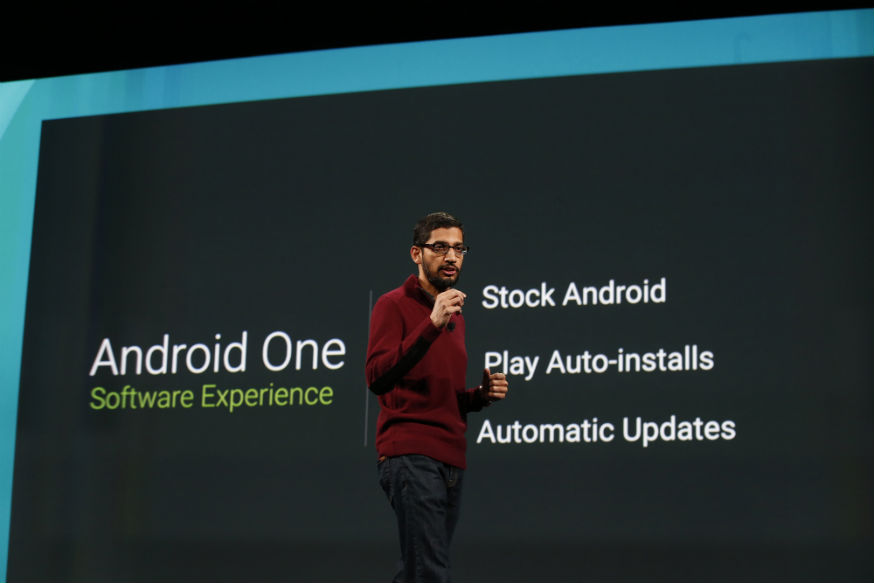 Earlier this year at the Google I/O, the announcement about Android One, a standardized and cheap smartphone took the fancy of both Android application developers and end users. Android developers saw this move as a big step towards unification of an extremely fragmented platform while users saw it as the arrival of the cheapest smartphones in town. However, a couple of days after the release of the first Android One phones, I think the time has finally come to re-think our excitement. In this column, we will be looking into all the specs of this new series of phones and comparing it to other cheap smartphones in the market. Also, we look into the relevance of Android One and what it could mean for the future of Android app development and for users of Android handsets.
Lack of Real Choice

Three smartphones were launched under the Android One banner: Karbonn Sparkle V priced at Rs 6399, the Spice Dream Uno is priced Rs 6,299 and the Micromax Canvas A1 at Rs 6,499. The have almost identical specs:
FWVGA 4.5-inch display with resolution of 854×480 pixels at 218 pixels per inch
2 megapixel front camera and 5 megapixel camera on the back
Mediatek's 1.3 GHz quad-core processor,
4GB memory space with microSD support upto 32 GB,
1 GB RAM
WiFi
1700 mah battery
This is no doubt impressive for such a cheap phone, but it begs the question how is one phone different from another then? Apart from slight variations design-wise and an insignificant difference price-wise the three phones are identical. The only thing that will set them apart is the after sales service, something one rarely considers while buying a phone. With more phones soon to be a part of this program, we are going to see more and more different brands like Xolo, Intex, Lava, Acer, Panasonic, HTC, Alacatel, Lenovo and Asus sell us the same phone. This really narrows down the choice for a user. It however might be great for Android application developers who no longer have to worry about drastic variation in screen size and performance.
Their Competitors
This should be a huge concern for the Android One program. These are not the first line of cheap smartphones entering the market. Phones like the Moto E by Motorola and the  Redmi 1S by Xiaomi are priced around the same neighborhood but offer superior specs and performance. Considering users are not going to buy a phone just for the unification of Android app development, the Android One smartphones seem to have nothing to offer users.
Some Good News
But the Android One does have something exciting to offer users, solving the data consumption problem. Chrome will offer data compression in the new line of phones, which will wash away your high data consumption worries. Also, Google will offer a new offline YouTube app, which will allow you to save videos when your online to facilitate offline viewing!
The biggest advantage is going to be the constant updates. Most Android application developers do not build apps for lower Android versions, isolating a large part of the Android community. However, this ultra-cheap phone will make sure you are always getting the best of Android.