Windows had always struggled to make an impact in the mobile platform arena. Grossly overshadowed by Android and iOS, the Nokia Lumia series was one of the few successful smartphones that ran on the OS. HTC are taking Windows smartphones to the next level with the release of the HTC One M8, their most popular smartphone, for Windows. This phone looks impressive and in this column we will be looking into the prospects of this smartphone in the current competitive electronics market.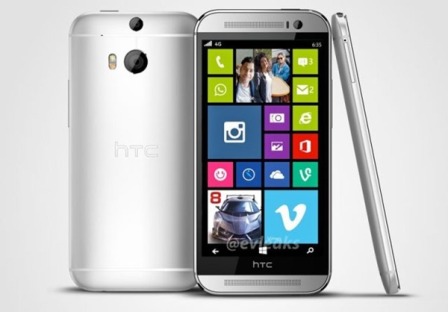 First things first. The hardware of this phone is identical to its Android counterpart. The only significant change you will see are the logos of Windows and Verizon along with the HTC one. And yes, this phone will be exclusive to Verizon during the launch.
Running on Windows 8.1.1, you can expect to see the best of Windows and HTC come together. This phone will have everything HTC One offered bound under the neat Windows tell-tale layout. Apart from the standard Windows services like Cortana and the built-in all purpose TV remote there are a bunch of adapted features you can look forward to. BlinkFeed, the Android home-screen with news and notifications can be accessed via an app on Windows. The Duo Camera which gained a lot of popularity with the HTC One will be available for this phone too.
Microsoft looks to revive themselves in the Mobile Operating System with this smartphone. However the low number of apps and the slow progress of Windows application development, still put this phone on the backfoot. Whether this move will promote Android and iOS application developers to start providing services and applications for Windows is still unclear.
However, HTC One M8 Windows might  just be the best Windows phone in the market today and it seems to be a pretty good buy. Only time will tell if this phone can finally give Windows a strong footing in the industry.