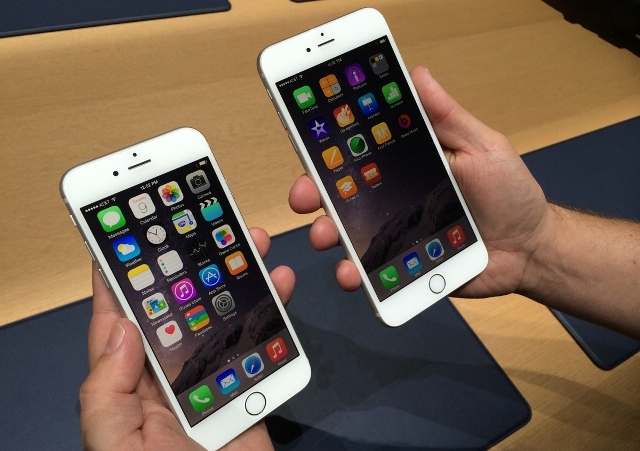 So the wait is finally over. Apple has released not one but two new iPhones. After months of speculation, rumors and mind numbing suspense for iOS app developers and eager users alike, the new iPhone's live up to all the hype. Here is a complete compilation of all things the iPhone 6 boasts of.
The Size
Most of the predictions we had made regarding the size, OS and camera where bang on. The iPhone 6 will be 4.7 inches while the iPhone 6 Plus will be 5.5 inches. Both of them will be the thinnest models of the iPhone series at 6.9 mm and 7.1 mm respectively. The phone will run on iOS 8, which is definitely good news for iPhone application development.
The Camera
The camera has seen quite a few updates, some which took us completely by surprise. Both the new phones come with a sensor that allows you to focus pictures twice as fast. They also come with a burst selfie mode which takes a bunch of selfies at a time, allowing you to chose the best one among them later. They also come with a new slow motion video feature. The iPhone 6 Plus comes with Optical Image Stabilization, which will produce a crystal clear image even if you shake it a little.
The New Payment Feature 
Near field Communication or NFC is a popular feature of Android phones. But it never really found any relevance in iPhone application development earlier. Finally it finds usance in the iPhone with a near range payment facility. You can now just wave your iPhone which will settle your credit card payment via Apple. However Apple will not store your bank details or purchase history, completely protecting your information. This is a massive difference from other giants of the industry, like Google and Facebook which rely heavily on user information for their marketing campaign.
While the new iPhones have a lot of exciting features to offer, I personally feel like they are always a couple of steps behind Android. Most of the new features the iPhone 6 and iPhone 6 Plus boast is already available on some Android smartphones like the Nexus. However, one thing is clear. This release of iPhones has created a landslide of opportunities for iPhone application developers.